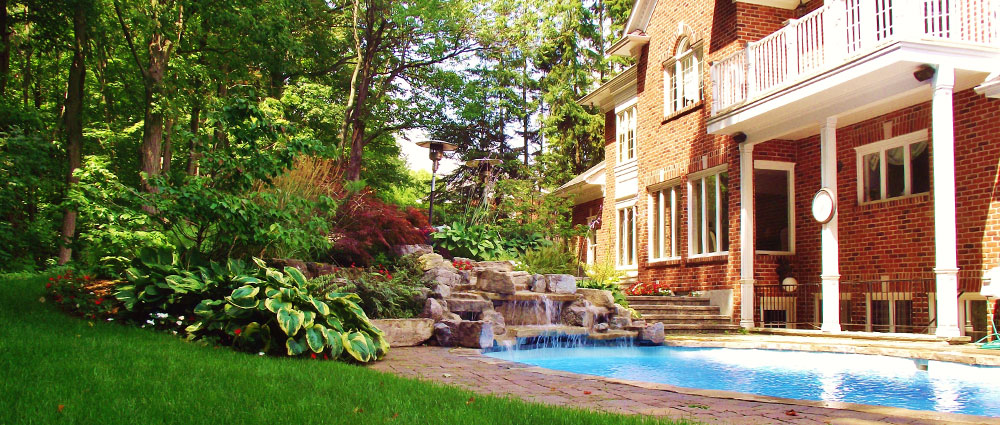 Landscape Design
For homeowners who are looking to get a landscape project under way, Jansen Landscaping can streamline the process. Here at Jansen Landscaping we often collaborate with local designers on projects. We also handle our clients design needs in house as well.
When designing a residential landscape, the most important step is to put a plan on paper. Developing a master plan will save you time and money and is more likely to result in a successful design. The goal is to organize the natural and man-made features in your yard into an aesthetic, functional, and environmentally sustainable landscape.
The process begins with a site inventory and analysis of soil, drainage, climate conditions, and existing vegetation. The next step is to make a list of your needs and desires—this helps determine how your yard and landscape will be used. The site and user analyses will also help establish a theme for the form and style of the design. The functional diagram is then used to locate the spaces on the site and from this diagram a conceptual plan is developed. The last step is a final design that includes all the hardscape and planting details that are necessary for installation.
Your yard is a very important natural resource that adds value to your home and enjoyment to your life. It contributes to a desirable, healthy lifestyle.
Jansen Landscaping would be delighted to consult with you on your next outdoor masterpiece.